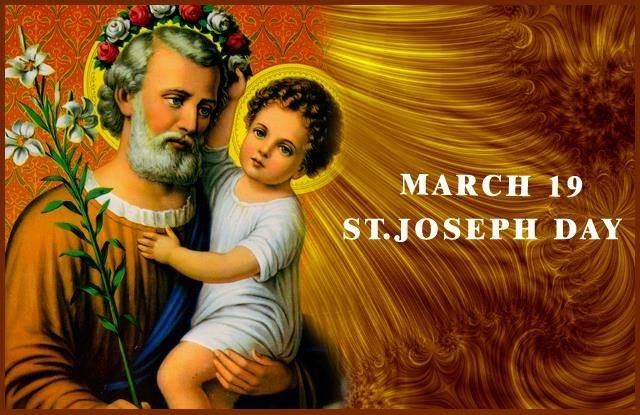 St. Alphonsus Parish will hold our next St. Joseph's Altar on Sunday, March 12, 2023, after the 12 PM Mass in the Family Center. We are very excited, but will need your help and support to make this a success.
HISTORY: A Sicilian Tradition
New Orleans was a prime destination for Sicilians in the 19th century. By the late 1800s, the French Quarter was almost 80 percent Sicilian. One of the traditions the Sicilians carried with them when they immigrated here was the construction of elaborate altars for the Feast of Saint Joseph, celebrated on March 19. According to legend, people prayed to St. Joseph to help them during a terrible famine that ended because of an unexpected bounty of fava beans. The story goes that the people created an altar of thanks and began a yearly tradition honoring the saint. Altars piled high with food served the dual purpose of feeding the hungry.
Today, altars are still used to thank St. Joseph for answering a prayer or to ask for help. Those who cannot build their own altar are able to keep their promises to St. Joseph by working on altars in their community or church. The purpose of the altar is to feed the hungry.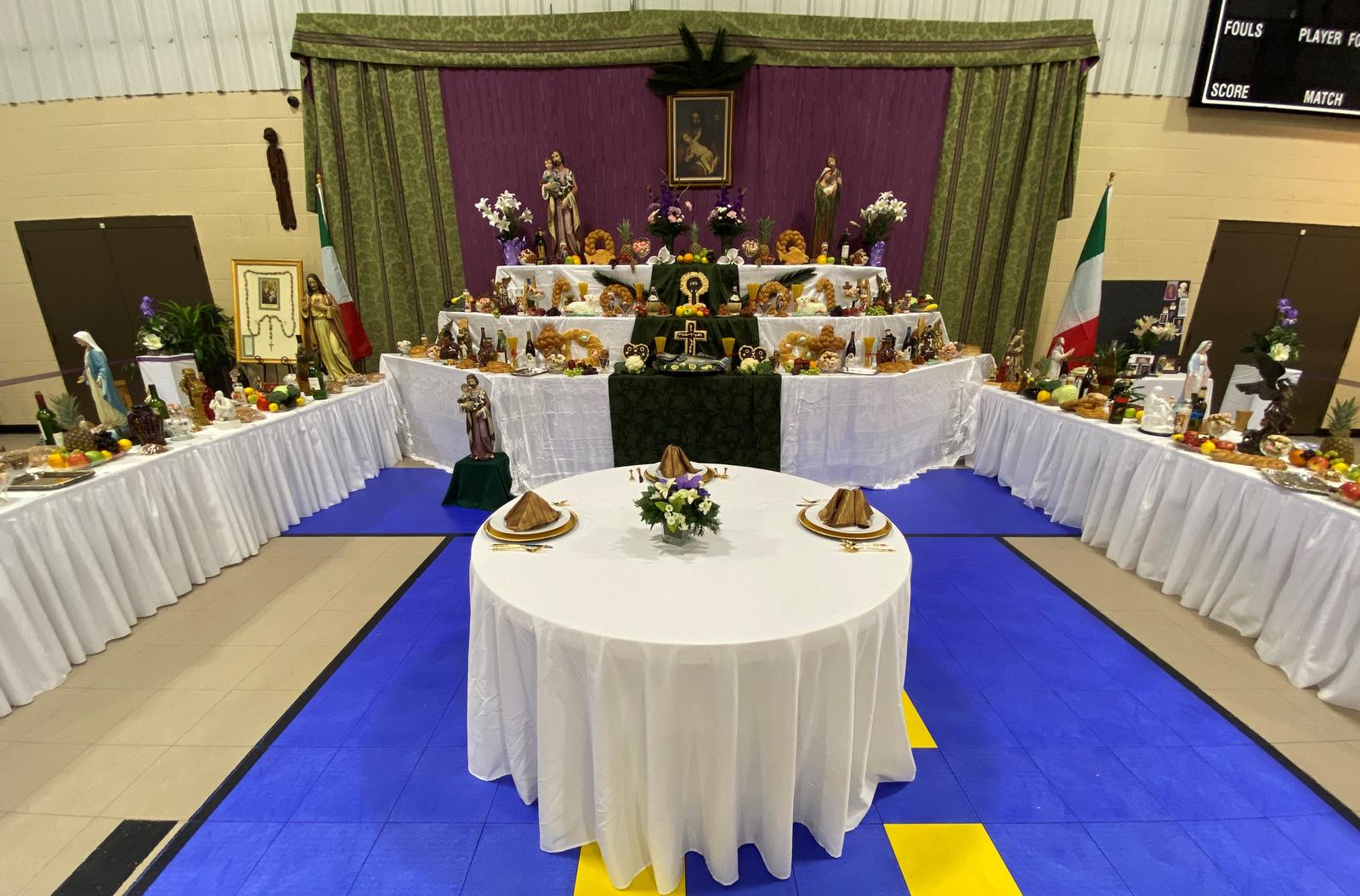 Altars are set up in both churches and private homes and are laden with a bounty of foods associated with St. Joseph. Bread is shaped like crosses, Joseph's staff, and his carpenter's tools, including saws, hammers, and ladders. Other symbolic foods include cakes shaped like lambs and covered in coconut, which represent the sacrifice of Christ. You'll also find pastries formed like the pierced heart of the Mater Dolorosa, pignolatti resembling the pine cones Jesus is said to have played with as a child, whole fish symbolizing the Miracle of Multiplication, and wine recalling the feast at Cana. Swiping a lemon from the altar ensures one will meet the person you are destined to marry before the next St. Joseph's Day, and each visitor takes away a dry, roasted fava bean for good luck. The intersection of luck, generosity, and a reminder of the needs of others all embody the meaning of this day.
Brief History Courtesy of Go Nola Website article "New Orleans' St. Joseph's Altars: A Feast for All."
OUR PARISH: The Return of St. Joseph's Altar
HUGE THANK YOU to everyone who helped us bake cookies, breads, casseroles, and other goodies for our 2022 St. Joseph's Altar!
To download the casserole recipes used in 2022, click here.