Sara Patrick Puissegur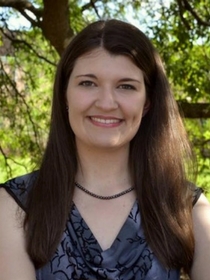 BIOGRAPHY
Sara Patrick Puissegur graduated from Southeastern Louisiana University in 2015 with a Bachelor of Arts degree in Communication with minors in English and French. She worked for several years as a writer, editor and graphic designer for a group of newspapers in Tangipahoa Parish.
In Fall 2017, she decided to move to Baton Rouge to be closer to her fiancé Caleb Puissegur, whose parents are both active members of St. Alphonsus Church. Sara and Caleb were married in her home parish of St. Bernadette in Houma, LA, in January 2019.
Sara took the position of Communication Specialist at St. Alphonsus in February 2018. As a practicing Catholic with experience in writing, design and media, Sara looks forward to working to improve church communication through the new website, the weekly bulletin and social media. She is also excited to help prepare other couples for their marriage in the Catholic Church.
RESPONSIBILITIES INCLUDE:
| | |
| --- | --- |
| Blood Assurance | Marriage Prep (Paperwork/ PMI) |
| Bulletin | Marriage Prep (Sponsor Couples) |
| Communication Committee | Mass Announcements/ Liturgy |
| Facebook. Twitter & Instagram | St. Alphonsus Church Website |
| Gather Space Monitor | St. Matthew Guild |