Parish Cruise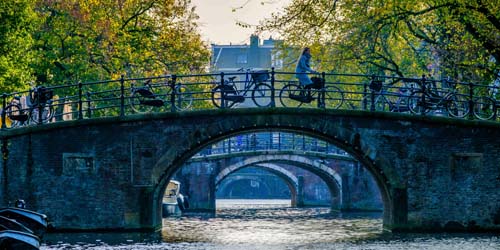 Viking River Cruises
Rhine Getaway
August 7-14, 2019
Every year St. Alphonsus plans a cruise that parishioners can consider attending with Fr. Mike Moroney. This year, the cruise will be an 8-day Rhine Getaway cruise from Basel to Amsterdam, which will include a total of 6 guided tours with stops in Switzerland, France, Germany, and the Netherlands.
According to the Viking River Cruise website, here are some things to expect from the upcoming cruise:
"Overlook the Rhine from Germany's best preserved medieval castle. Discover the various culinary traditions of Alsace. Explore the Black Forest and visit a local workshop to see a cuckoo clock-making demonstration. Turreted fortresses, grand cathedrals, historic cities, medieval towns and spectacular scenery of the Middle Rhine—little wonder that the Rhine is one of Europe's best-loved rivers. From Amsterdam and Cologne to Basel, this 8-day journey reveals a rich landscape of beauty and culture."
If you want to pre-book or have any questions, call Tootie Bonacorso at (225) 278-7598 or email tootie@pearsonstravel.com.
Trip itinerary, flight options and prices, pre- and post-cruise extensions, reviews and other resources can be viewed on the Viking River Cruise website.