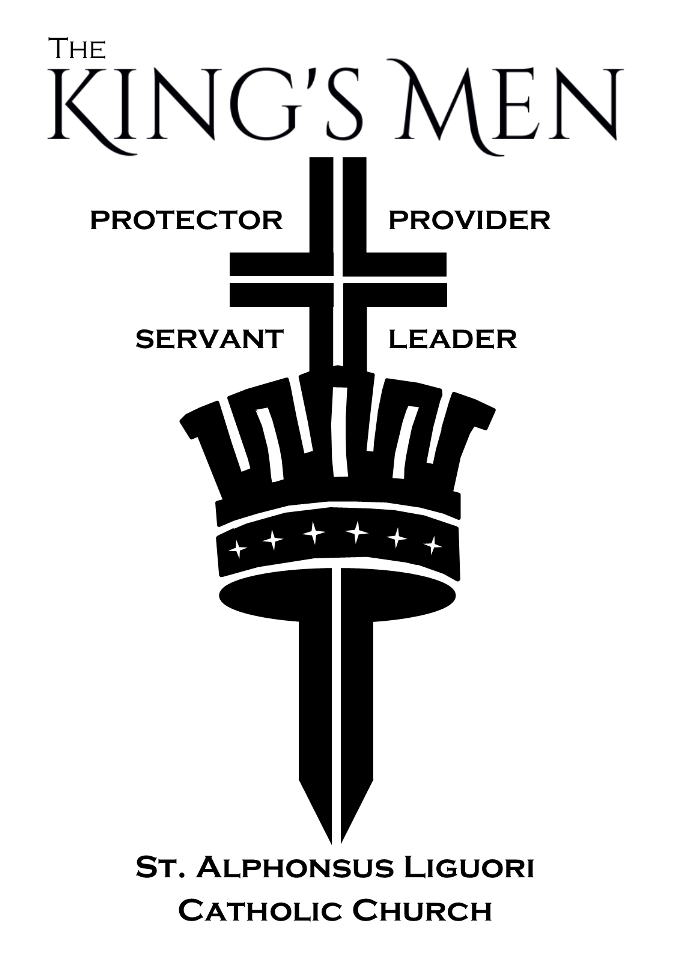 The King's Men exists to develop and grow a thriving community of Catholic men in our parish who are committed to being disciples of Christ. One of brothers that learns, grows, experiences, and shares in all areas of life. Using the best of today's programs and experiences we are always growing in our faith and furthering our understanding of what God calls men to be.
The King's Men meet every Wednesday from 6:30 PM until 8 PM in the St. Joseph Room in the Multi-Purpose Building. There is no registration, there are no fees, there are no obligations. You are welcome as you are brother.
That Man is You

That Man is You! honestly addresses the pressures and temptations that men face in our modern culture, especially those relating to their roles as husbands and fathers. The program harmonizes current social and medical science with the teachings of the Church and the wisdom of the saints to develop the vision of man fully alive!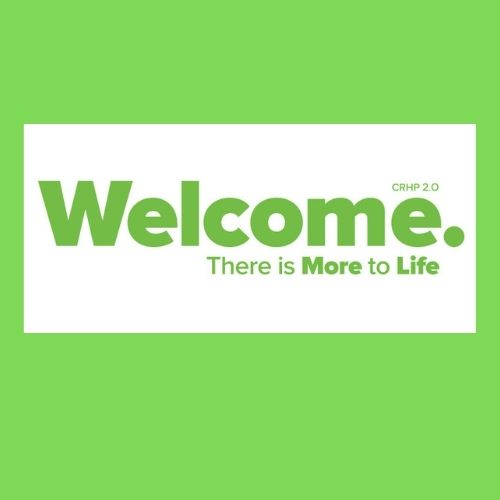 Men's Welcome Retreat
One weekend of every August the King's Men hosts Dynamic Catholic's "
Welcome
" program, an incredible men's retreat experience that helps you discover what's missing in your life and what to do about it. This year the retreat was held on August 19-20, 2023.
Contact the St. Alphonsus Faith Formation Office at 225-261-4644 for more information.
"Let us hold fast the confession of our hope without wavering, and let us consider how to stir up one another to love and good works, not neglecting to meet together, as is the habit of some, but encouraging one another, and all the more as you see the Day drawing near." -Hebrews 10:23-25
Click here to watch a brief video about the Men's Welcome Retreat.
What is Welcome?
Welcome is a two-day, one-overnight renewal weekend here at St. Alphonsus. It is an experience that helps men discover what is missing in their lives and what to do about it. Most people want to work this out but have no idea how to do it or even where to start. Welcome puts a framework around the questions and struggles we all have so that every day, in every way, we can become a-better-version-of-ourselves. The ultimate objective of Welcome is to give people the opportunity to encounter Jesus.
What happens on the weekend?
The Welcome Weekend combines witness talks, small group discussions, meals, Mass, Reconciliation, prayer, and social time. It is an opportunity for men to explore Jesus' call to them in a relaxed and supportive environment. It is also one of the best ways for them to meet and develop community with other men. During the weekend, you will listen to a number of men who have volunteered to give a personal witness to the power of Jesus Christ in their lives. Group discussions, usually made up of four to five people, follow each presentation. These discussions are led by the Table Leader at each table. All are free to share as much or as little as he feels comfortable. There will be readings of Scripture and time set aside for prayer and personal reflection. Sacraments are an integral part of the weekend. There will be Mass and an opportunity to go to Reconciliation.
Where are the weekends held?
The weekend is held on the St. Alphonsus campus. The main gatherings are in the school cafeteria, the middle school's classrooms are the small group discussion rooms and sleeping quarters, and the church is used for mass and reconciliation.
What about meals?
All meals are included. This starts with breakfast on Saturday morning and ends with lunch on Sunday.
Download a detailed list of Welcome Retreat weekend details here.
Annual LSU Tailgate - October 7, 2023

Contact: Mark Dugar, markdugar@hotmail.com
Staff Liaison: Olga Johnson, 261-4644