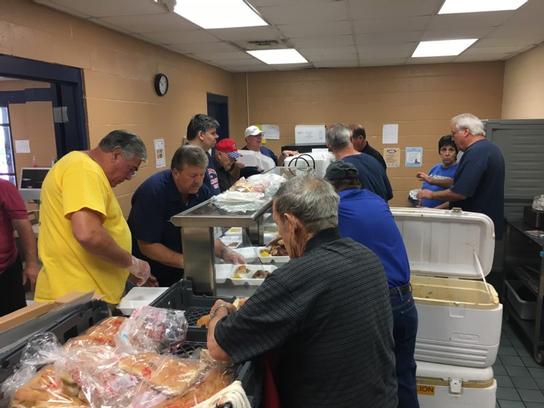 WHAT IS THE MEN'S CLUB ABOUT?
The club is made up of men who want to be more connected with parish life through a men's group. Our group comes together for spiritual growth, social experiences and service projects. We help with projects for St. Alphonsus School, the parish Faith Formation Progams, Parish events and overall community outreach opportunities.
President-Billy Harris
VP/Sec- Butch Henderson
Cooking coordinator- Doug Sherwin
Religious coordinator- Rocky Lockwood
Adoration Chapel- Johnny Miguel
Coffee and donut coordinator- Johnny Miguel
HOW CAN I BECOME INVOLVED?
The Men's Club meets on the fourth Thursday of each month. We begin at 6:00 PM with fellowship. At 6:30 PM we have scripture readings and offer prayers to our Lord and then we share a delicious meal. After our meal we discuss issues and service projects that have been submitted to the club by other minitries. The membership then votes on which projects we will be able to accomplish during the next few months.
ANNUAL FRIED FISH DINNERS FOR LENT
Due to COVID-19, the Men's Club will not be selling fried fish dinners during Lent 2021.
Fried fish dinners are usually available for purchase during the Fridays of Lent. Dinners include fried fish, french fries, coleslaw and a roll. Take out only beginning at 4:00 PM until 6:00 PM (or sold out). Pay and pick up dinners in the parking lot on Greenwell Springs Road. Please make checks payable to the St. Alphonsus Men's Club.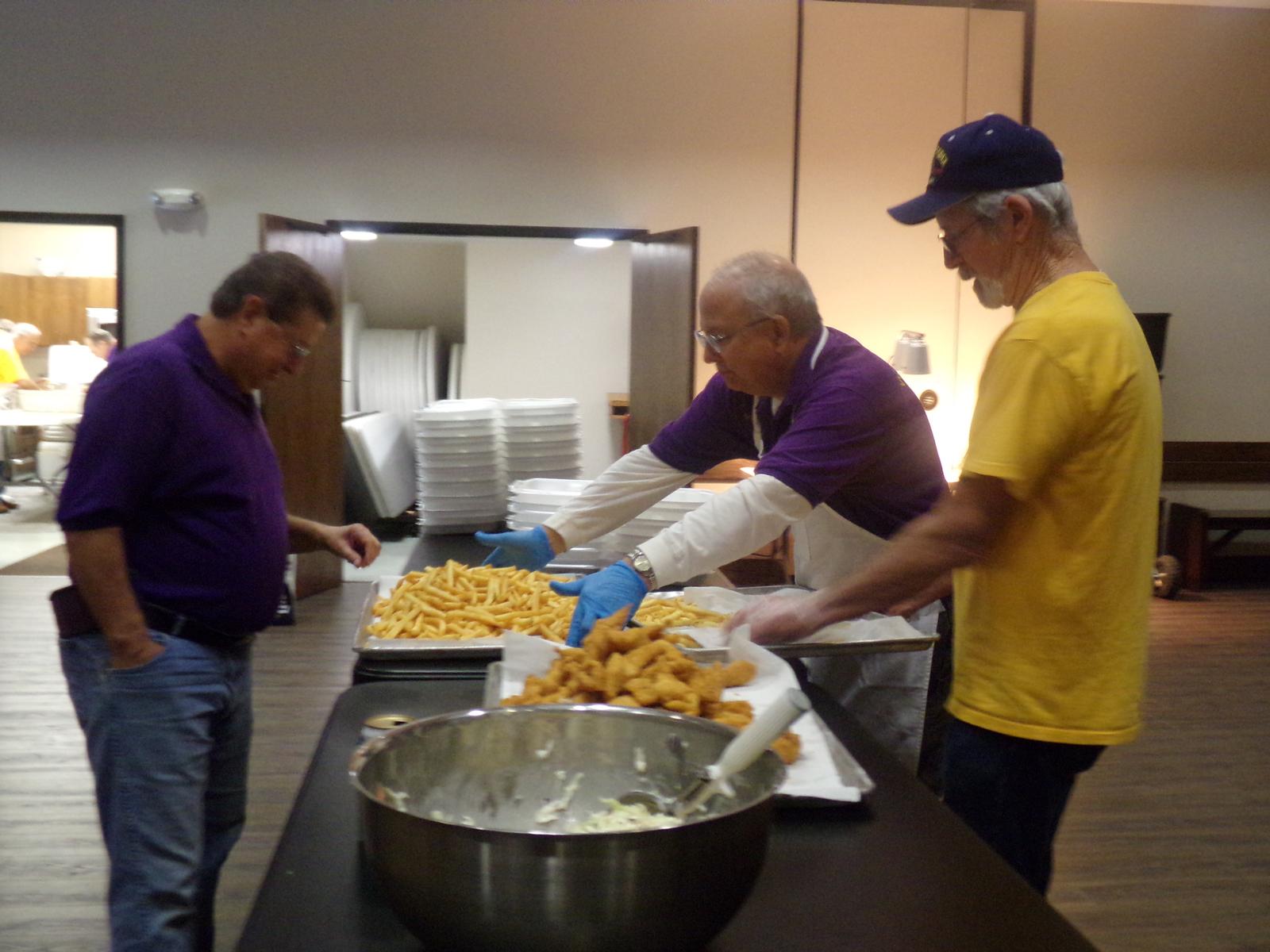 MORE ABOUT OUR CLUB...