Auction & Taste Fair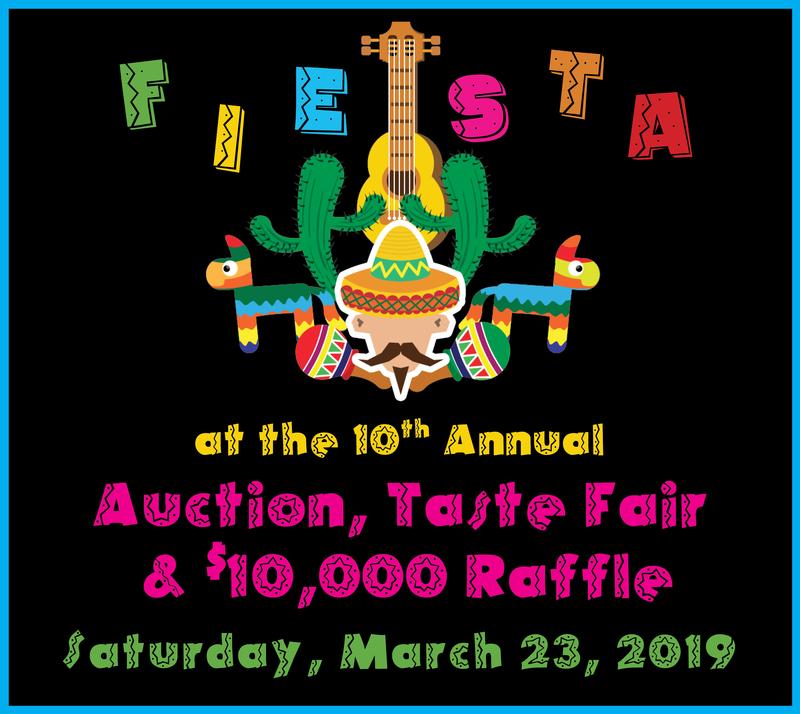 Mark your calendars and plan to join us on Saturday, March 23, 2019 from 5:00-9:30 PM for an evening of fun, excitement, good food, items for auction, and the opportunity to walk away with a $10,000 prize!
During our Taste Fair, restaurants from Central and the surrounding areas will provide you with samplings of their signature dishes.
Live and silent auction items will be awarded to the highest bidder. Some of our auction items include a 4-night stay at the beautiful Sugar Beach Condominiums in Orange Beach, a beach trip to Gulf Shores, a 5-night stay in a cabin in Texas Hill country overlooking the Guadalupe River, handmade jewelry from Jack Hood Jewelers, various gift baskets, and more.
The $10,000 drawing will be the highlight of our evening, and you could be the lucky winner! Each $100 ticket is one entry in the raffle for the prize money AND your ticket for two people to attend the Auction & Taste Fair. For your convenience, tickets will be on sale in the Gathering Space on: February 23-24, March 9-10, and March 16-17. Tickets will also be available for purchase in the Church and School Offices during regular hours, or online through WeShare by March 15th.
You may also call the Church Office at 261-4650 or the School Office at 261-5299 for ticket information.
Our online auction will go live on February 17th at 5 PM and close on February 24th at 5 PM. These items are exclusive to the online auction, so don't miss out! Check here for the link to the Online Auction in the near future!
Chairman: Steve & Sharon Whitlow, 261-3651
2nd Chair: Robert and Shae McLin, 215-5940
3rd Chair: Donald Blanchard
Staff Liaison: JoAnn Stein, 261-4650
Please consider being a sponsor, donating an item, volunteering your time and joining us for an evening of food and excitement.
If you or your business would like to donate to the live auction, please contact Tricia Hale at 931-0019 or phale@accessautomation.com.
To donate to the silent auction, contact Shae McLin at nurseshae@hotmail.com.