Lynette Shaffett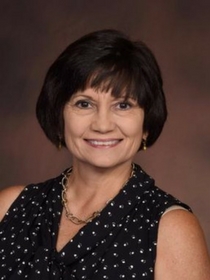 BIOGRAPHY
Lynette Shaffett has worked for 20 years as a Catholic School educator and 15 years as a part-time youth minister at St. Alphonsus Church. She has been a member of St. Alphonsus Parish since 1982.
She graduated from Redemptorist High School, then earned her first degree from Southeastern Louisiana University in Education. She went on to earn a Masters degree in Religious Education with a concentration in youth ministry from Loyola University in New Orleans.
Lynette has been married to her husband Philip Shaffett for 40 years. They have three children- Lacey, Dena and Bud- and two grandchildren.
RESPONSIBILITIES INCLUDE: